2018/2019 Premieres
Lithuanian National Theatre THE DOOR
Mungo Park Theatre THE DISADVANTAGES OF LOVE
Konzerttheater Bern Tanzcompagnie SALVE REGINA
GöteborgsOperans Danskompani THE MINISTRY OF UNRESOLVED FEELINGS
Royal Danish Ballet SOCIETY OF LOST SOULS
Absence Crew/The National Theatre of Bergen CIRCUS ABSENCE
Bühnen Halle COCO CHANEL
.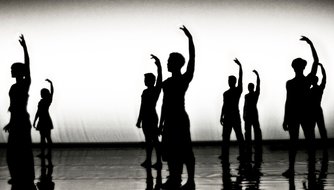 Dance Reel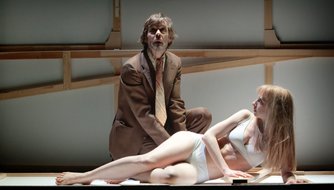 Theatre Reel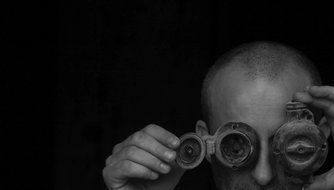 Interview
150 productions
Dance
Wiener Staatsoperballett, Royal Danish Ballet, Royal Swedish Ballet, Norwegian National Ballet, Ballet de l'Opera National du Rhin, Staatstheater Nürnberg, Staatstheater Braunschweig, Cedar Lake Dance Company, GöteborgOperans Danskompani, Ballet X, Scottish Dance Theatre, Polish Dance Theatre, Staatstheater am Gärtnerplatz, Staatstheater Mainz, Tanz Luzerner Theater, Konzerttheater Bern Tanzcompagnie, Graz Opera Ballet, Stadtheater Bielefeld Tanz, Helsinki Dance Company, Skånes Danseteater, Danish Dance Theatre, Iceland Dance Company, Oslo Dance Ensemble, Junior Ballet Paris, Junior Ballet Prague, Junior Ballet Geneve, IT Dansa, Norrdans Dance Company, Repertory Dance Theatre Utah, Carte Blanche Dance Company, Cloud Gate Ensemble, abcdancecompany, Corpus CPH.
Theatre
Moscow Pushkin Drama Theatre, Lithuanian National Theatre, Norwegian National Theatre, Royal Danish Theatre, Reykjavik City Theatre, Malmö State Theatre, Staatstheater Mainz, Philadelphia Live Arts, Trøndelag Teater, The National Theatre of Bergen, Hålogaland Teater, Haugesund Teater, Kilden Teater, The Norwegian National Touring Theatre, Oslo Nye Teater, Mungo Park Theatre, Torshovteatret, Brageteatret.
Opera
Royal Danish Opera, Staatstheater Mainz, Norwegian National Opera.
64 countries
Argentina, Australia, Austria, Belarus, Belgium, Brazil, Burkina Faso, Canada, Chile, China, Colombia, Costa Rica, Croatia, Cuba, Czech Republic, Denmark, England, Estonia, Faroe Islands, Finland, France, Germany, Greece, Greenland, Iceland, Iran, Ireland, Israel, Italy, Jordan, Latvia, Lebanon, Lithuania, Macedonia, Mexico, Netherlands, Norway, Palestine, Panama, Peru, Poland, Portugal, Romania, Russia, Scotland, Serbia, Slovakia, Slovenia, South Africa, South Korea, Spain, Sweden, Switzerland, Ukraine, United States, Uruguay, Venezuela, Åland Islands