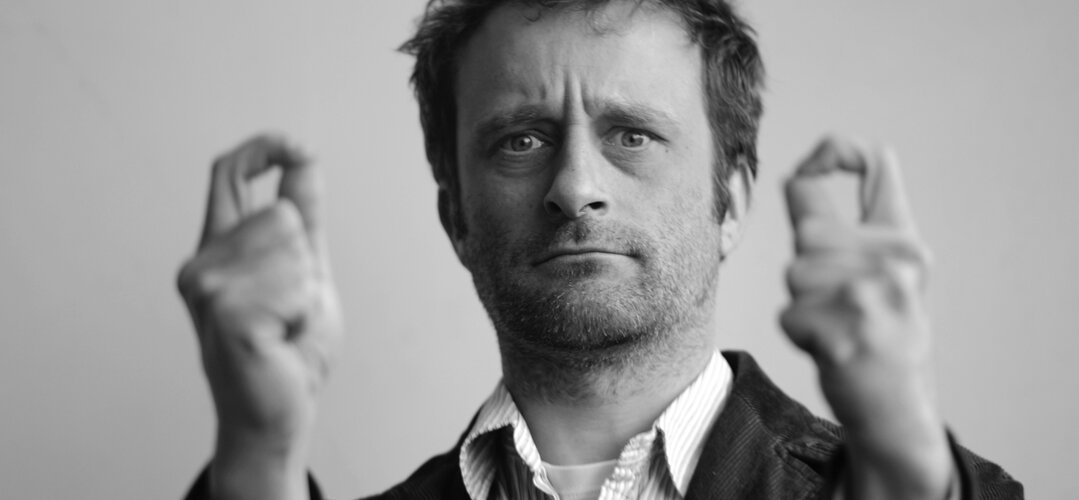 Mr. Stormbrain
Jo Strømgren was born in Trondheim, Norway, 1970, and survived a typical Norwegian childhood with wild nature, social democracy values, and violent troll fairytales. Apart from a traditional background, he also spent several years in tropical areas due to the occupation of his parents. This early mix of local identity and globetrotter confusion has been relevant in his professional work, both in themes, variation of genres, and perhaps especially in the particular interest in different languages.
After graduation, he was drawn between two alternative studies – chemical engineering at a polytechnical college and Russian language with the Norwegian military. Flamenco studies in Madrid during a year as an exchange student did however awake a serious interest for performing art and he sent off a stray application to the National College of Ballet in Oslo. He got accepted and the future was sealed.
Although educated as a classical ballet dancer, he initiated a fruitful career in contemporary dance. Due to an injury he chose to focus on choreography and theatre direction. Literary ambitions evolved and was soon to become a steady career also in playwriting. Even though these three art forms are defined as his main occupations, he has also been developing a particular style in set design and lighting design. Involvement in film-making, both in front of and behind the camera, is also worth a mention. One of his films has achieved the prestigious Rose d'Or award.
As a choreographer he has been commissioned by a wide range of companies – from classical to contemporary. As a theatre director he has mostly been working with national and municipal theatres in the Nordic region, although with several productions also in USA, Germany, and Russia. As a playwright he has written a long list of plays for theatre and scripts for film.
Jo Strømgren is artistic director of Jo Strømgren Kompani and currently House Choreographer at the Norwegian National Ballet.
Jo Strømgren's CV covers more than 150 productions, most of them full evenings. His works have been performed in 64 countries.